5 Small Business Ideas For Women To Make Some Extra Cash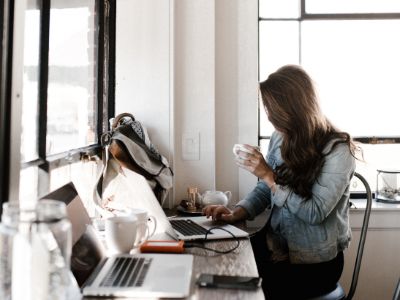 Starting a business is one of the most rewarding but can also be the hardest. If you're wondering about all of your options, I've put together an article outlining some small and easy business ideas for women that can help get you started.
Start Making Money With These 5 Business Ideas
Let us look at five small business ideas for women wanting to get into business and make money. These are all low-cost ways to start a company that can quickly get up and running so you won't waste time. If you want to begin your journey of self-employment, then keep reading.
Blogging
You don't have to be a great writer or artist to start a blog—you just need an idea that people will want to read. Blogging is one of the fastest forms to make money online because no start-up costs are involved! All it takes is some research and writing skills to get started.
Online Shopping
If you love shopping but hate having to go shopping, then this might be the perfect business idea for you! You can buy different things on Amazon or eBay and resell them for profit on Craigslist or at garage sales. It's easy, fun, and lucrative!
Social media management
It is an excellent business for someone who loves social media and wants to help others with it. You'll be managing profiles for companies, answering questions about their accounts, posting content, scheduling posts—basically everything an account owner might want help with. It's also a great method to stay connected with other businesses in your industry if you're going to build business relationships down the line.
Event planning
If you love throwing parties or hosting events at your house and are good at planning them out (and making sure everyone has fun!), consider starting your own event planning business. You'll need essential tools like a calendar app or spreadsheet program so that clients know what's happening at all times—but once that's set up? All you have to do is plan fabulous parties!
Dog-walking Business
Even if you're not a dog person, this is an excellent idea for making some extra cash. You'll need to be able to handle being outdoors, and you may want to consider hiring someone else to walk your dog if it's too much for you or if you don't have one. But if you like dogs and can walk them, this could be a great way to make some extra cash!
Conclusion
If you're looking for an entrepreneurship idea, we hope some of the business ideas presented above have struck a chord. Remember, though, that these are just a small sampling of the broad range of business opportunities. If you have any questions about business ideas, ask them in the comments section below!"
Do you have a passion for something? Maybe it's art baking, or perhaps you're a total go-getter and like to try new things. Whatever it is, there's probably a way that you can turn that passion into some extra cash.